7 Inspiring Home Design Trends For 2019
Hafers Home Furnishings & Design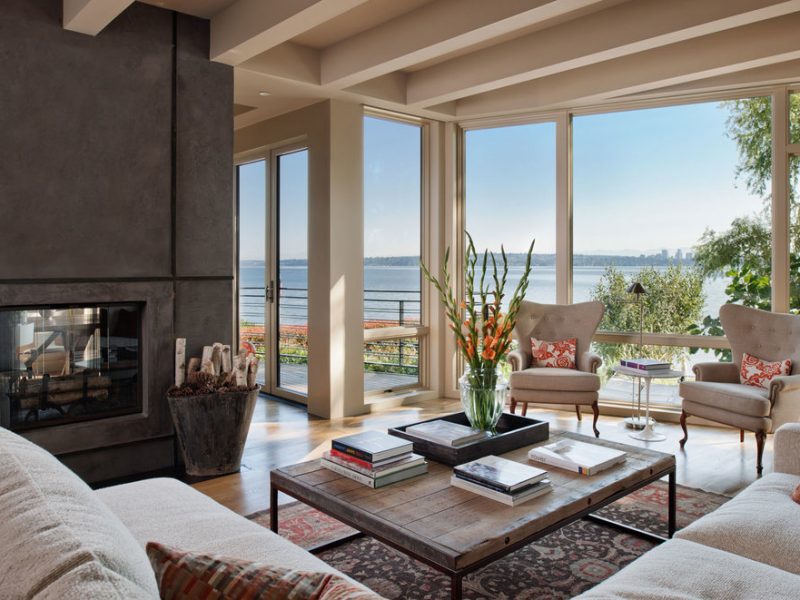 Planning a home redesign or refresh for the new year? Be inspired by the top 2019 interior design trends as you create an inviting, welcoming space that reflects your personal style.
Statement Colors
Richer color palettes are in for 2019! Stand out and make your space pop with emerald green, bold yellow, dramatic red, and statement pink. If you're hesitant to embrace statement colors, try on the trend with a vivid rug, pillows, or a few accessories to complement your lighter furnishings.
Black and White
Classic and timeless, a black and white color palette is crisp and chic, with unlimited design possibilities. Incorporate visual contrast and add balance to your space with black and white furnishings and accessories (think decorative pillows, statement black lamps, or a bold coffee table).
Natural Elements
Create a calm and serene ambience with natural elements. Organic textures such as granite, stone, concrete, and copper all add harmony to your home. Incorporate wood furniture, linen fabrics, and pottery or ceramics throughout your home to create positive energy and boost feng shui.
Copper Accents
Copper accents are a beautiful way to integrate metallics in your space, especially when mixed with other metals. When used strategically, a touch of copper can give your home a luxurious feel—start with a pair of lamps or a decorative mirror.
Matte Finishes
Gone are the days of high-gloss and high-shine accessories and accents. Matte finishes (especially black) are the way of the future, signaling sophistication and a clean, modern look.
Statement Art
Ditch the gallery wall in favor of one large piece of art that makes a statement and anchors your living room or dining room. Unique and one-of-a-kind art is the perfect way to express your personal style and give your space character.
Canopy Beds
Transform your bedroom into a hotel-inspired suite with a luxurious canopy bed. Featuring a sleek and slim silhouette, the new canopy bed fits in almost any size bedroom and is the ultimate way to transform your bedroom into a peaceful oasis for a more restful sleep.
Ready to incorporate these design trends into your home? Our design specialists can help you create a fresh look for 2019— Contact Us today to get started.
Creative ideas and design tips. The latest styles trending and design concepts that help you to get the most out of your home.
Guidance for picking the right pieces. Useful tips for how to recognize quality and how to make it last.
"Best furniture store in town! Elizabeth is wonderful & always willing to work with your budget. We have now purchased several QUALITY pieces from Hafers and couldn't be happier with them!"
"We have purchased several pieces of furniture from Hafers and love all of them. The quality of the brands they carry is exceptional and the staff is more than helpful."
"Great selection, quality and customer service! No need to shop anywhere else! Good experience. Love my bedroom set. Delivery service was exceptional."
"The prices were very reasonable for the quality. The sales staff were very professional and were there to answer any questions we had."
"Purchased many items for our home a few years ago. Still looks great with 2 active kids. Highly recommend."
"I ordered a recliner with heat massage and the person who helped find it was very helpful. When it came the delivery guys did a great job setting up and showing me how it works."
Join our e-mail list to find out about our special events and private sales