How To Shop For Furniture
Hafers Home Furnishings & Design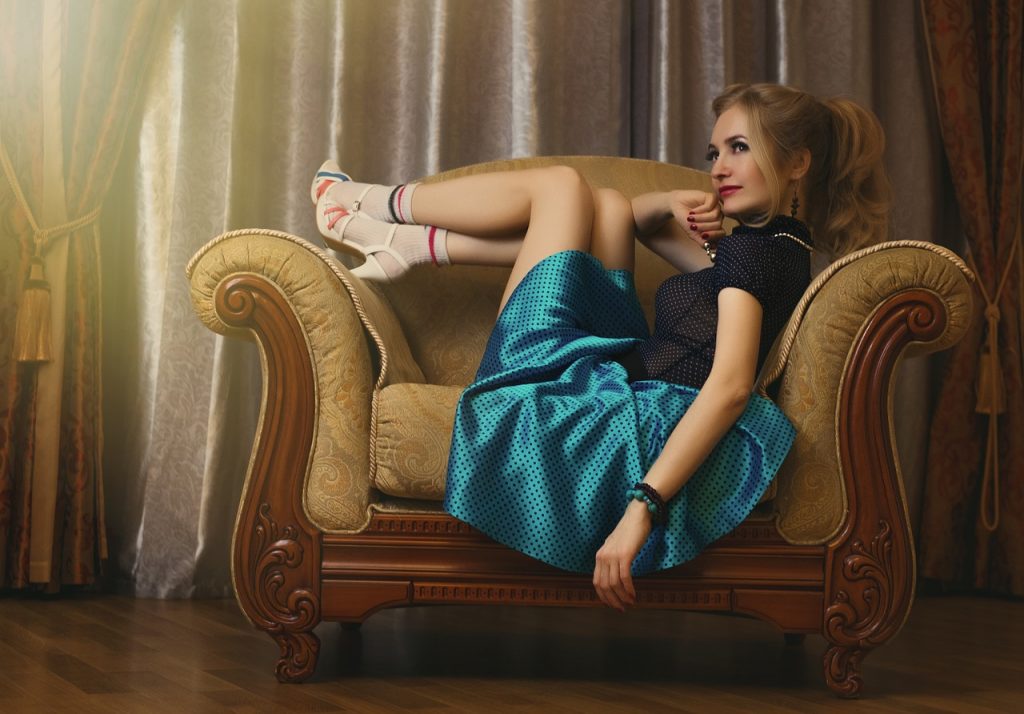 Choosing the right furniture is an investment in your lifestyle, comfort, and home. Shop smart, save time, and find pieces that will work in your space with our furniture shopping tips.
Know your dimensions
Before you start shopping, measure your available space, including the height of the items already in the room (if you plan to shop for a new sofa, measure the height of your coffee table and side tables). Once you know your dimensions, bring a measuring tape with you to ensure that the piece you fall in love with will fit comfortably in your space (design tip: mark off the dimensions of the piece with painter's tape to see how the size will work in the room).
Get a sense of quality and color
A picture can give you a sense of a furniture style, but it's hard to tell the quality of a piece from only an image—quality furniture is all about the construction and materials. Before making an investment, you'll want to see and feel the quality of the wood and fabric or leather in person. High quality wood furniture will feature joint construction and a smooth, rich finish. High quality upholstered furniture will have a strong hardwood frame with reinforced joints for extra support, and high density foam cushions for comfort.
Depending on the lighting and exposure, photos can depict colors very differently. By shopping in person, you'll get a sense of the true color of the item. Ask for a sample swatch of fabric or leather to test the color under your own lighting to be sure it will look great in your home.
Consider comfort
Comfort is key. Be sure to sit on the sofa or loveseat before you buy, testing the seating support and the feel of the cushions. While 36 inches is a standard depth for a sofa, you may decide on a depth of 40 to 42 inches for more comfort. Invest in the pieces you'll use most often—upholstered pieces with simple and clean lines fit easily into your lifestyle and your space, no matter the design.
Shop in person
Decide whether a piece of furniture will work for your space in person. A local furniture expert like Hafers Home Furnishings offers the most current design styles, and our design specialists can help you select beautiful, quality furnishings for every room in your home, complete with white glove delivery service to ensure that your new furnishings are set up with care.
Creative ideas and design tips. The latest styles trending and design concepts that help you to get the most out of your home.
Guidance for picking the right pieces. Useful tips for how to recognize quality and how to make it last.
"Best furniture store in town! Elizabeth is wonderful & always willing to work with your budget. We have now purchased several QUALITY pieces from Hafers and couldn't be happier with them!"
"We have purchased several pieces of furniture from Hafers and love all of them. The quality of the brands they carry is exceptional and the staff is more than helpful."
"Great selection, quality and customer service! No need to shop anywhere else! Good experience. Love my bedroom set. Delivery service was exceptional."
"The prices were very reasonable for the quality. The sales staff were very professional and were there to answer any questions we had."
"Purchased many items for our home a few years ago. Still looks great with 2 active kids. Highly recommend."
"I ordered a recliner with heat massage and the person who helped find it was very helpful. When it came the delivery guys did a great job setting up and showing me how it works."
Join our e-mail list to find out about our special events and private sales