Feng Shui: Bring Harmony To Your Home
Hafers Home Furnishings & Design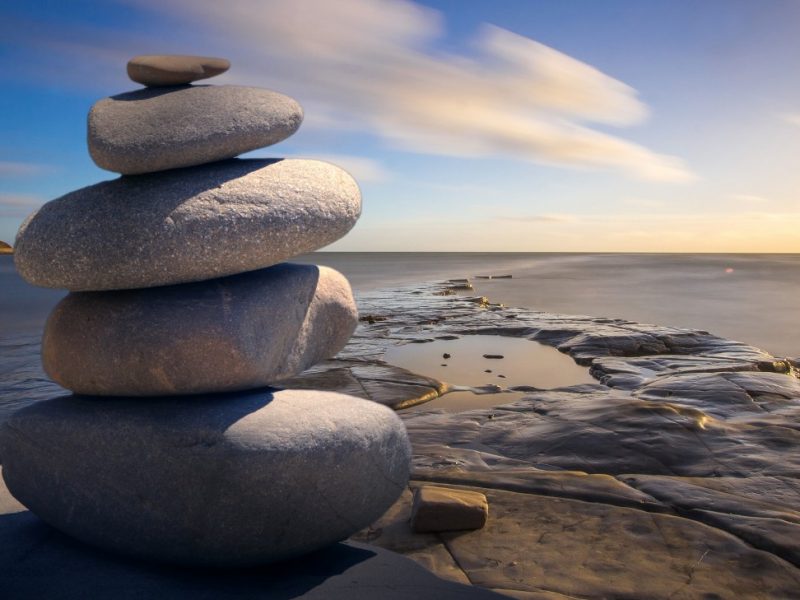 Feng shui is the art of designing with intention to create a harmonious home filled with positive energy. The energy of your space can influence your mental, emotional, and physical well-being. By implementing a few simple changes, you can shift the energy of your space to make every room feel balanced and calm.
Clear your clutter
If your home is cluttered and disorganized, you may find yourself feeling stressed and frazzled. To create harmonious energy, start by clearing clutter from the space where you first enter your home (such as the front door and main entry), from rooms where you spend the most time (such as your kitchen and living room), and from your bedroom. A neat and organized space creates positive energy that impacts your interactions with your family and guests, and decluttering your bedroom creates a peaceful oasis for a more restful sleep.
As you evaluate your space, clear out anything that may be blocking the flow of positive energy throughout your home. This may include items that you no longer love, items that are broken and beyond repair, anything that reminds you of negative past memories or failures, and anything that you haven't used in more than a year.
Bring in natural light and air
Fresh air and natural light are essential elements to feng shui. The natural and artificial light in your home plays a substantial role in the energy of your space. Allow as much natural light into your home as possible, opening the windows to let the sunlight and fresh air in.
If your home includes dark rooms without much natural light, consider adding full spectrum lights. The lights simulate sunlight and bring a flow of natural energy to dark corners, boosting your energy, mood, and performance. Decorating with houseplants creates a fresh and natural feel, and houseplants can help purify the air by absorbing pollutants and filtering toxins.
Balance your furnishings
Balance and harmony are central to good feng shui. By arranging your furniture according to scale and proportion, you create a flow of positive energy, with natural conversation areas and breathing room between furniture pieces. Keep walkways clear of furniture, and leave enough space between pieces to move comfortably around the room.
Accessorize with intention
Consider an area rug to ground your living room or dining room, and add accessories that boost feng shui. Mirrors help expand a space, enhance natural light, and bring a calm, refreshing energy to any space. Soft materials and symmetry help create a safe haven, especially in the bedroom, and incorporating natural materials such as wood furniture, linen fabrics, and pottery or ceramics throughout your home creates positive energy.
Creative ideas and design tips. The latest styles trending and design concepts that help you to get the most out of your home.
Guidance for picking the right pieces. Useful tips for how to recognize quality and how to make it last.
"Best furniture store in town! Elizabeth is wonderful & always willing to work with your budget. We have now purchased several QUALITY pieces from Hafers and couldn't be happier with them!"
"We have purchased several pieces of furniture from Hafers and love all of them. The quality of the brands they carry is exceptional and the staff is more than helpful."
"Great selection, quality and customer service! No need to shop anywhere else! Good experience. Love my bedroom set. Delivery service was exceptional."
"The prices were very reasonable for the quality. The sales staff were very professional and were there to answer any questions we had."
"Purchased many items for our home a few years ago. Still looks great with 2 active kids. Highly recommend."
"I ordered a recliner with heat massage and the person who helped find it was very helpful. When it came the delivery guys did a great job setting up and showing me how it works."
Join our e-mail list to find out about our special events and private sales