How To Arrange Your Furniture
Hafers Home Furnishings & Design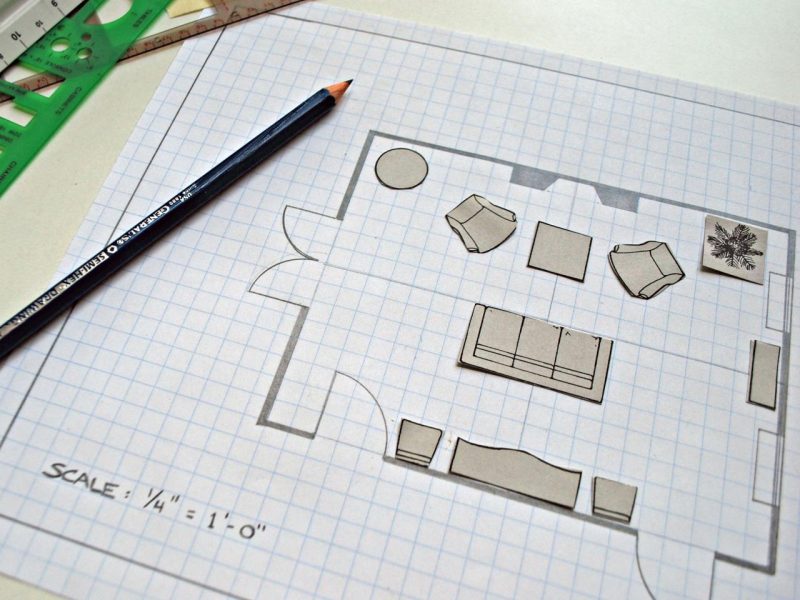 Your furniture layout can instantly change the feel of your home and maximize your space. Transform your house into a place you love with our home furniture layout ideas for your living room, dining room, and bedroom.
Living Room Layouts
Arrange furniture in your living room to take advantage of a central focal point. Whether it's a bank of windows, a large piece of artwork, or a beautiful fireplace, orient your sofa and chairs to face the view.
If your living room includes an entertainment center, position your sofa, couch, or sectional to face that wall for viewing comfort. For living rooms with a fireplace, arrange your sofa and chairs in a semi-circle around the hearth, creating a conversation area that makes it easy for your guests to interact.
Once the seating area is set around your desired focal point, place your coffee table or ottoman in the middle of your sofa and chairs. Allow about 16 to 18 inches between the table and your sofa or other seating for ample leg room—this distance is still close enough to keep a magazine or tray of drinks within reach.
Place side tables next to your sofa and chairs, and leave about 30 inches of walkway between furniture pieces in areas where you will need to pass through the room. The final element of your living room layout is your area rug: center the rug in the middle of the main seating arrangement, allowing the rug to anchor the entire room. If your living room is carpeted, consider adding an accent rug for warmth and dimension.
Dining Room Layout
Match your table shape to your dining room shape to make the most of your space. In a rectangular dining room, select a rectangular dining table with similar proportions or an oval table with added leaves to maximize seating. In a small dining space or square room, a round dining table is perfect for intimate gatherings.
Place your dining table in the center of the room, centered under the chandelier, and allow about 36 inches from the table to the wall on all sides. This placement ensures that your guests have plenty of space to slide out their chairs, and allows traffic to flow comfortably around the table. Define the space with a contrasting area rug, and place your side cabinet or buffet on the perimeter of the room.
Bedroom Layout
In a large master bedroom or a bedroom with high ceilings, choose a taller, heavier headboard and center your bed on the wall, flanked with bedside tables and lamps for a classic layout. In a long and narrow space, center your bed on the long wall, facing toward the window to maximize the view.
For a cozy atmosphere, place a bench at the foot of your bed or a leather chair in the corner for additional bedroom seating. Leave about 24 inches of space open on either side of the bed for a walkway, and consider adding a large area rug to the master bedroom to help anchor the space.
Interested in more tips on arranging furniture and design basics? Check out our blog on Space Planning for Your Home.
Creative ideas and design tips. The latest styles trending and design concepts that help you to get the most out of your home.
Guidance for picking the right pieces. Useful tips for how to recognize quality and how to make it last.
"Best furniture store in town! Elizabeth is wonderful & always willing to work with your budget. We have now purchased several QUALITY pieces from Hafers and couldn't be happier with them!"
"We have purchased several pieces of furniture from Hafers and love all of them. The quality of the brands they carry is exceptional and the staff is more than helpful."
"Great selection, quality and customer service! No need to shop anywhere else! Good experience. Love my bedroom set. Delivery service was exceptional."
"The prices were very reasonable for the quality. The sales staff were very professional and were there to answer any questions we had."
"Purchased many items for our home a few years ago. Still looks great with 2 active kids. Highly recommend."
"I ordered a recliner with heat massage and the person who helped find it was very helpful. When it came the delivery guys did a great job setting up and showing me how it works."
Join our e-mail list to find out about our special events and private sales