How To Choose Quality Furniture
Hafers Home Furnishings & Design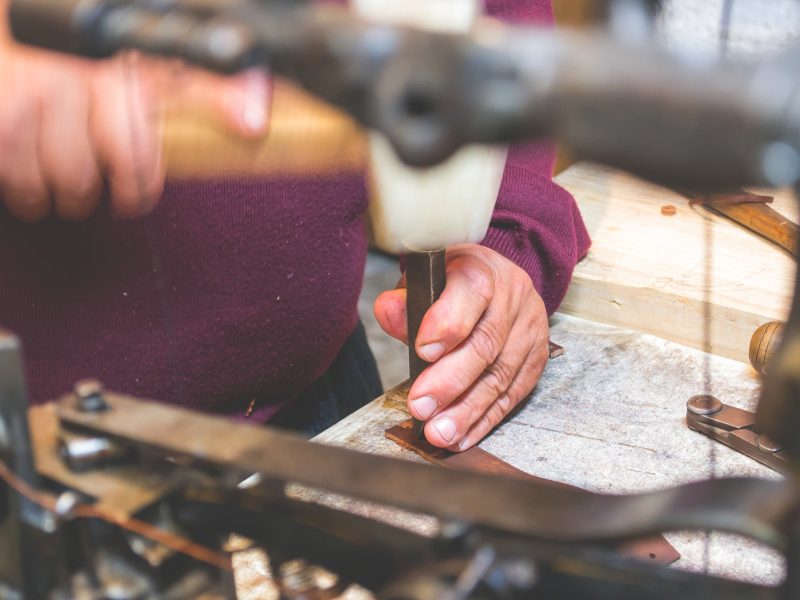 If you're in the process of choosing new furniture for your home, you'll want to go beyond appearance. Quality goes much deeper than external characteristics—what lies inside determines the real quality of your new sofa or hardwood dresser. Our tips on choosing quality furniture will help you find pieces built to last.
Wood Furniture
When it comes to solid hardwood furniture like an entertainment center or dining set, pay attention to the construction. Joint construction is the main characteristic of quality wood furniture, so check for dovetail joints, reinforcing corner blocks, and wooden dowels or screws.
If you're shopping for a new desk for your home office or a dresser for the master bedroom, look for signs of quality such as dust panels and drawer stops. Dust panels are thin sheets of wood between the drawers that provide extra structural strength and shield contents from dust. Check to see that the drawers glide smoothly in and out and come equipped with drawer stops, which prevent the drawers from being pulled out too far and falling to the floor.
Upholstered Furniture
If you're thinking of a new sofa or sleeper sofa for the living room, you'll want to consider the frame, seating support, and filling. A high-quality sofa will have a strong hardwood frame with reinforced joints for extra support.
The best way to test the quality of seating support is by sitting on the sofa. Sit in various spots to test the feel, and make sure you never feel the seat springs. Other than casual relax styles with foam, gel, or feather blends, you don't want to sink into the cushions, or tip to one side or the other side of the seat. For strong seat and back support, look for hand-tied coil springs that are close together with even resistance or the DualFlex spring system with helical coils securely bolted for extra support and durability.
Cushion filling also determines a sofa's level of comfort. If the sofa or sleeper sofa has removable cushions, unzip a seat cover to check the quality. Look for a block of high-density foam wrapped with dacron or cotton. If the cushions are reversible, you'll get double the wear out of them, and protective inner covers can protect your cushions from moisture and increase their lifespan.
Fabric and Leather
Quality fabrics come in unlimited colors and patterns, and offer a soft and warm finish to your furniture. Most fabrics are stain and fade resistant, and easily cleaned in the event of spills.
Top-grain leathers come in a variety of colors and are highly durable, adding luxury appearance to your furniture. Aniline leather is dyed in a drum and the dye soaks completely through for a rich and deep color. Semi-aniline (or protected aniline) leather is also dyed in a drum, and has a small amount of protective coating added for protection against fading and stains. Pigmented leather has color applied just to the surface, and is finished with a protective coating for wear, stain, and fade resistance.
Ready to choose your own quality furniture? That's where we come in—we can help you select quality furnishings for your home that will remain comfortable and durable for years to come.
Creative ideas and design tips. The latest styles trending and design concepts that help you to get the most out of your home.
Guidance for picking the right pieces. Useful tips for how to recognize quality and how to make it last.
"Best furniture store in town! Elizabeth is wonderful & always willing to work with your budget. We have now purchased several QUALITY pieces from Hafers and couldn't be happier with them!"
"We have purchased several pieces of furniture from Hafers and love all of them. The quality of the brands they carry is exceptional and the staff is more than helpful."
"Great selection, quality and customer service! No need to shop anywhere else! Good experience. Love my bedroom set. Delivery service was exceptional."
"The prices were very reasonable for the quality. The sales staff were very professional and were there to answer any questions we had."
"Purchased many items for our home a few years ago. Still looks great with 2 active kids. Highly recommend."
"I ordered a recliner with heat massage and the person who helped find it was very helpful. When it came the delivery guys did a great job setting up and showing me how it works."
Join our e-mail list to find out about our special events and private sales