Interior Design Trends For The Winter Season
Hafers Home Furnishings & Design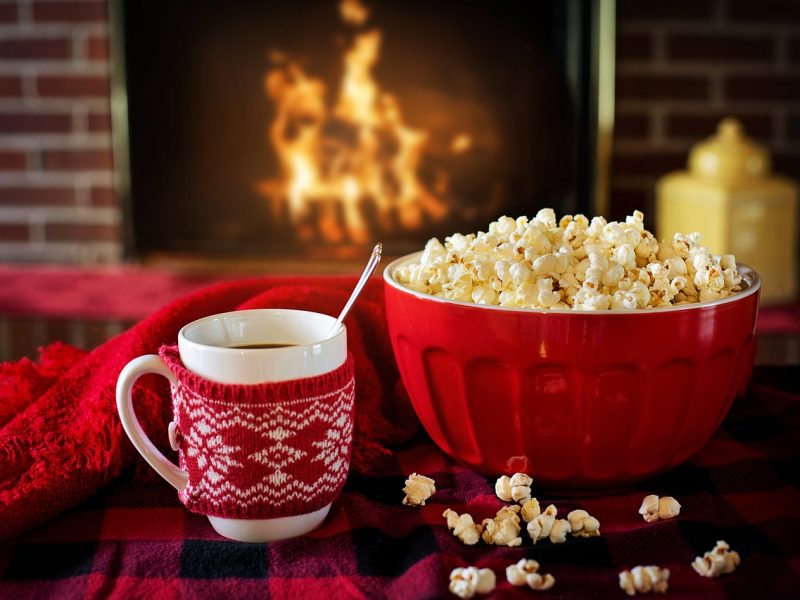 With autumn in full swing, interior design trends are bound to be very dramatic and textural, with much having to do with the drizzly atmosphere. From all-white to warm metallic textures, here are arguably the most noticeable to consider for updating your home for the new season.
Dark and Dramatic
One of the most trending this winter season is the go even darker and more dramatic. dark, dramatic spaces. If it seems too bold of a choice for the living room, there is another way to enjoy this trend. Rich, deep colors and tactile, sumptuous fabrics with the addition of soft, ambient lighting can be just the right choice to update your bedroom. As long as you think through your layered lighting for a room, a dark scheme is not necessarily too dark; it's powerful and packs a visual punch.
All White
It's already starting to look more like Christmas with all-white rooms becoming increasingly popular this winter season, particularly in kitchens and baths. A growing desire for spirituality, peace, and tranquility in contemporary culture is the driver for all-white spaces and color schemes. Interestingly, we find this gravitation toward religion and spirituality more pronounced during times of social, economic, or political unrest or turmoil.
Marble, Agate and Terrain
With swirling patterns and timeless sophistication, marble has been long regarded as a luxury finish. Mother nature is quite obviously the driving force behind this trend, with geology- and topography-inspired décor particularly in vogue Swirling organic patterns and materials are all the rage these days, in everything from accent rugs to wall coverings. But, you don't have to purchase expensive, large slabs for your flooring or kitchen countertops to enjoy this beautiful material. Fall interior design trends this season include decor accents using real or faux marble that are accessible additions to your home design.
The Metallic Touch
A touch of metallic adds glamour and sophistication to any space and creates visual interest by reflecting light around a room. Antiques brass and copper finishes bring in a texture and a subtle sheen to spaces. Pairing them with raw, natural materials such as marble and wood offers an interesting balance. Best of all, the rules for decorating with metals have drastically changed.
Velvety Tones
Of course, at this time of year with autumn turning soon to winter, there is an abundance of faux fur throws and cushions, tartans and chunky knits in the shops to 'warm up' rooms in your house to the cozy level.  From cushions through to beds and sofas, velvet will continue to 'wow' during autumn and winter. And if budget is an issue, there are many velvet-inspired upholstery options that bring opulence into the room without making a dramatic dent in your interior budget.
Be inspired by these fall/winter trends and decorate your interior with the liveliest patterns or designs one can possibly imagine. Days are becoming colder so it is only natural that one enjoys more often the comfort of their home, Hafers Home Furnishings is that full-line furniture store that will help you create comfortable and beautiful home environments tailored to lifestyle. As experts in this area, they have a wide variety and styles of furniture and decorative accessories to help you make your business or home inviting and transform your home into a place you enjoy coming home to. Ready for a more serious makeover? Reach out to a professional for interior design help at (209) 823-2122 today.
Creative ideas and design tips. The latest styles trending and design concepts that help you to get the most out of your home.
Guidance for picking the right pieces. Useful tips for how to recognize quality and how to make it last.
"Best furniture store in town! Elizabeth is wonderful & always willing to work with your budget. We have now purchased several QUALITY pieces from Hafers and couldn't be happier with them!"
"We have purchased several pieces of furniture from Hafers and love all of them. The quality of the brands they carry is exceptional and the staff is more than helpful."
"Great selection, quality and customer service! No need to shop anywhere else! Good experience. Love my bedroom set. Delivery service was exceptional."
"The prices were very reasonable for the quality. The sales staff were very professional and were there to answer any questions we had."
"Purchased many items for our home a few years ago. Still looks great with 2 active kids. Highly recommend."
"I ordered a recliner with heat massage and the person who helped find it was very helpful. When it came the delivery guys did a great job setting up and showing me how it works."
Join our e-mail list to find out about our special events and private sales