Arranging Your Dining Room Furniture
Hafers Home Furnishings & Design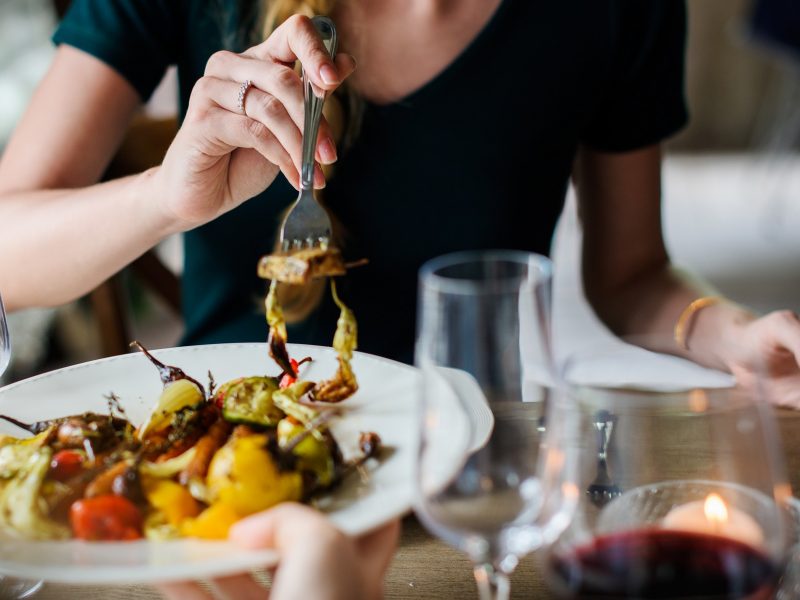 Whether you're redecorating your existing dining room, starting from scratch, or simply want to rearrange your furniture for a fresh new look, planning the right furniture layout is the first step. No matter the size or configuration of your space, create a warm and inviting dining room for your family and guests with our design tips.
Go classic
Round and rectangular dining tables are classic choices that work in almost any dining space. With plenty of room for conversation and the option to accommodate groups of any size with drop-in leaves, these shapes are perfect for both everyday dining and holiday entertaining.
Make the most of your space
Match your table shape to your dining room shape to maximize your space. In a rectangular dining room, select a rectangular dining table with similar proportions or an oval table with added leaves to maximize seating. Need to fill a long dining space? A rectangular table is perfect for filling the room and gives your guests plenty of space to gather.
Anchor the room
In an oversized dining room or open floor plan, anchor your dining table and create a defined space with a decorative area rug. For symmetry and balance, select a rug shape that complements the room—choose a rectangular rug for a rectangular dining room, and a square or round rug for a square dining room. To ensure that your rug is the right size, allow for at least 24 inches of space around each side of the table to ensure that your guests can easily slide their chairs in and out.
Enlarge a small dining room
Make the most of a small dining space or square room with a round dining table, ideal for intimate gatherings. Place the dining table in the center of the room, centered under the chandelier, and allow at least three feet from the table to the wall on all sides. Another option is a small dining set that offers function and style without overstuffing the room—an airy table and chair design can help create the illusion of extra space.
If your dining room is long and narrow, consider creating a dining nook with an upholstered corner banquette or banquette bench and a dining table that follows a similar shape for comfortable seating and easy movement. Light paint colors, plenty of natural light, and light upholstery and curtains also help open up a space.
Think through seating
When selecting chairs for your dining room table, allow for a width of about 24 inches per place setting, and a depth of 15 inches. Leave at least 6 inches between each chair for comfortable seating. If you're purchasing chairs separately from the table, you'll want to be sure that the chairs fit comfortably under the table (without interfering with the table legs), and that the arms don't bump or crowd the table.
Want to learn more design principles for your home? Don't miss Part 1 and 2 of our series, Arranging Your Bedroom Furniture and Arranging Your Living Room Furniture. If you're ready for a dining room redesign, our furniture experts are here to assist you—contact us today to get started.
Creative ideas and design tips. The latest styles trending and design concepts that help you to get the most out of your home.
Guidance for picking the right pieces. Useful tips for how to recognize quality and how to make it last.
"Best furniture store in town! Elizabeth is wonderful & always willing to work with your budget. We have now purchased several QUALITY pieces from Hafers and couldn't be happier with them!"
"We have purchased several pieces of furniture from Hafers and love all of them. The quality of the brands they carry is exceptional and the staff is more than helpful."
"Great selection, quality and customer service! No need to shop anywhere else! Good experience. Love my bedroom set. Delivery service was exceptional."
"The prices were very reasonable for the quality. The sales staff were very professional and were there to answer any questions we had."
"Purchased many items for our home a few years ago. Still looks great with 2 active kids. Highly recommend."
"I ordered a recliner with heat massage and the person who helped find it was very helpful. When it came the delivery guys did a great job setting up and showing me how it works."
Join our e-mail list to find out about our special events and private sales