How To Care For Wood Furniture
Hafers Home Furnishings & Design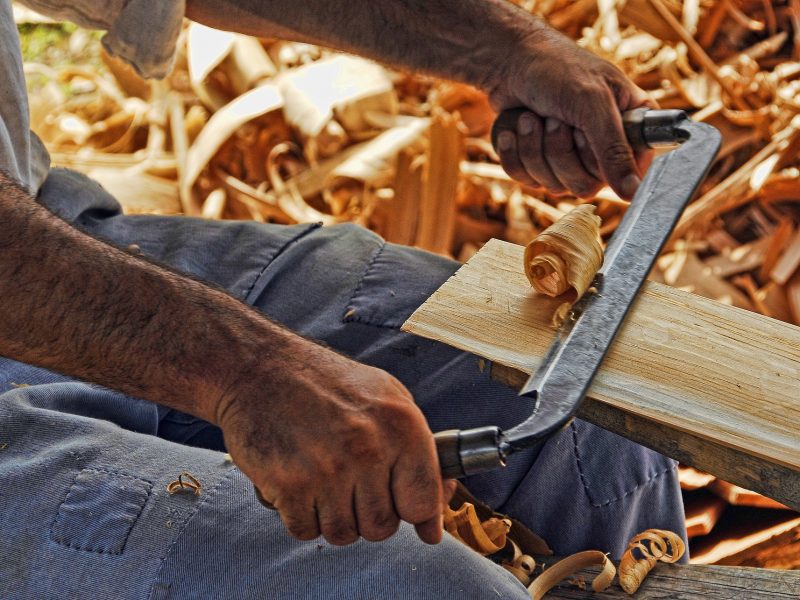 Quality wood furniture is an investment in your home. Our tips on caring for wood furniture will help you tackle dust, fingerprints, water spots, and light scratches to ensure that your wood furnishings remain beautiful for years to come.
Wood Care and Cleaning
Keep your wood furniture clean and dust free with regular dusting. Use a soft, lint-free cloth or a duster to effectively trap and remove dust, smears, and fingerprints. To avoid the scenario of dust flying all over your living room, lightly dampen your cloth before wiping your wooden pieces.
Many manufacturers provide a cleaning guide based on the finish. As a general rule, it's best to start with gentle, mild cleaners, using stronger solutions only when necessary. Never use all-purpose household cleaners to clean wood furniture—the chemical interactions can permanently damage the finish. And while commercial cleaners and polishes are often recommended for wood furniture, the products can cause a sticky build up on the surface and eventually strip off the finish.
Before cleaning your wood furniture, always test solutions on a small inconspicuous area, such as the inside of a table leg. To remove dirt and grime, a gentle solution of dish detergent diluted with water fights food stains, water marks, sticky spots, and more. With a barely damp sponge or soft cloth, gently wipe the entire piece of furniture, rinsing the sponge often and squeezing out any excess water. Immediately dry the surface with a soft, lint-free cloth.
If you do decide to use a furniture polish, choose a silicone-free formula to shine and clean your furniture without leaving behind a build up or sticky barrier. Before you begin polishing, test a small area. Never spray polish directly on wood surfaces; instead, spray polish onto a soft, lint-free cloth before gently wiping the entire piece of furniture in one direction, with smooth strokes.
Care for Scratches and Scuffs
Treat light scratches and scuffs with a furniture touch-up pen (coordinate the color to your wood finish), or with paste wax. Depending on the color of your furniture, choose a light or dark colored wax that matches the finish. Use a soft cloth to gently apply the wax to the damaged area in a circular motion, wiping off any excess wax with a clean cloth.
Wood Furniture Protection
To keep your wood furniture in top shape, always use coasters under drinks (both cold and hot), wipe up any spills or condensation marks immediately, and never place hot serving trays or platters directly on the wood—use heat-resistant trivets to protect your table surface.
Keep your wood furniture out of direct sunlight to prevent fading, and away from heat and air vents, the fireplace, and air conditioning units to protect your pieces from extreme temperature changes. For more tips on furniture care, don't miss our upholstery cleaning guide!
Creative ideas and design tips. The latest styles trending and design concepts that help you to get the most out of your home.
Guidance for picking the right pieces. Useful tips for how to recognize quality and how to make it last.
"Best furniture store in town! Elizabeth is wonderful & always willing to work with your budget. We have now purchased several QUALITY pieces from Hafers and couldn't be happier with them!"
"We have purchased several pieces of furniture from Hafers and love all of them. The quality of the brands they carry is exceptional and the staff is more than helpful."
"Great selection, quality and customer service! No need to shop anywhere else! Good experience. Love my bedroom set. Delivery service was exceptional."
"The prices were very reasonable for the quality. The sales staff were very professional and were there to answer any questions we had."
"Purchased many items for our home a few years ago. Still looks great with 2 active kids. Highly recommend."
"I ordered a recliner with heat massage and the person who helped find it was very helpful. When it came the delivery guys did a great job setting up and showing me how it works."
Join our e-mail list to find out about our special events and private sales